De track 7-1-1 (afkomstig van ons album 'Back to the Source') is genomineerd in de songcategorie Funk/Fusion/Jam van de 15de jaarlijkse Independent Music Awards (The IMAs) voor onafhankelijke artiesten en muziekproducties.
Meer dan 400 innovatieve in eigen beheer en op onafhankelijke 'indie' labels uitgebrachte projecten zijn door fans en de muziekindustrie uit duizenden inzendingen wereldwijd geselecteerd. Onder de genomineerden zijn ook: Macy Gray, Suzzy Roche en Lucy Wainwright Roche, Air Traffic Controller, Hackensaw Boys, All Hail The Yeti, Deep Dive Corp + Ingrid Chavez, Milli Janatková, The Alternate Routes, Le Bouef Brothers, Murashita, The Krickets en Nive and the Deer Children. Klik hier voor een overzicht met alle IMA categorieën en genomineerden.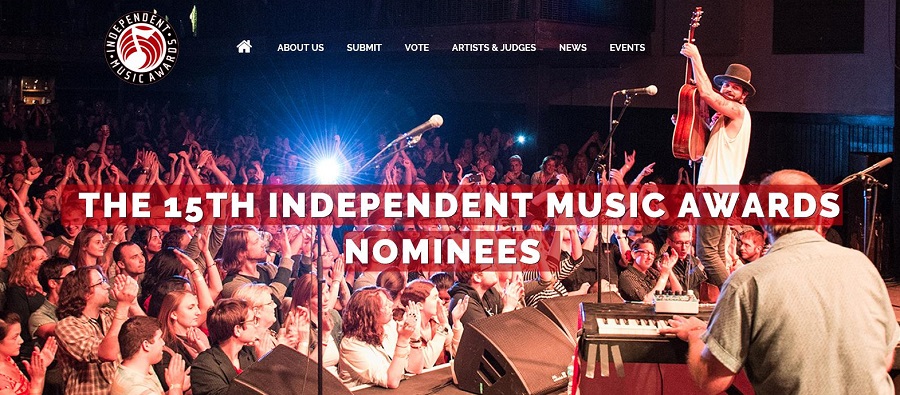 De winnaars worden geselecteerd door een deskundige jury die onder meer bestaat uit Tom Waits, Kathleen Brennan, Slayer, The Kills, Lalah Hathaway, Meshell Ndegeocello, Sepultura, Dido, Warren Haynes [Gov't Mule], Suzanne Vega , Gus Unger-Hamilton [alt-J], Shelby Lynne.
De 15e Independent Music Award-winnaars worden op 12 november a.s. bekend gemaakt in het Lincoln Center in New York tijdens een gratis muziekfestival met optredens van uitzonderlijke IMA talenten.
Vorige IMA Winnaars en genomineerden waren: Jackson Browne, Pete Seeger, Martin Sexton en rijzende sterren zoals Flying Lotus, Amanda Palmer, Killer Mike, Lacuna Coil, Amy Lee, Passenger, Team Me, Radio Radio, RuPaul, And You Shall Know Us By The Trail of Dead, Meghan Trainor, Lionel Loueke, Girl In A Coma, Apples in Stereo, Pokey LaFarge, Valerie June en vele anderen.