The track 7-1-1 (from our latest album 'Back to the Source') is nominated in the song category Funk/Fusion/Jam of the 15th Annual Independent Music Awards (The IMAs), the influential awards program for independent artists and releases.
Nominated along with Seven Eleven is an eclectic mix of established artists and rising stars that includes: Macy Gray, Suzzy Roche and Lucy Wainwright Roche, Air Traffic Controller, Hackensaw Boys, All Hail The Yeti, Deep Dive Corp + Ingrid Chavez, Milli Janatková, The Alternate Routes, Le Bouef Brothers, Murashita, The Kricket, and Nive and the Deer Children. Fan-nominated artists in the Song and Video categories include: Monica Pasqual and The Handsome Brunettes, Ganda Boys, Mean Mary, Olivia Penalva and Juliette Reilly among others. Click here for a full list of The 15th annual IMA Categories and Nominees.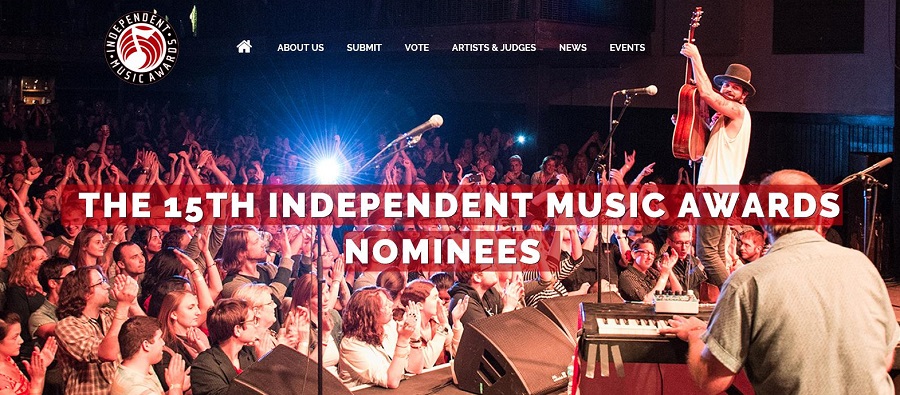 The winning projects will be selected by blue-ribbon panels of top recording artists that include: Tom Waits and Kathleen Brennan, Slayer, The Kills, Lalah Hathaway, Meshell Ndegeocello, Sepultura, Dido, Warren Haynes [Gov't Mule], Suzanne Vega, Gus Unger-Hamilton [alt-J], Shelby Lynne; previous IMA Winners including:Amy Lee [Evanescence], The Show Ponies, Noshir Mody, Rozina Pátkai and Ingrid Gerdes, among many others; and influential press and talent buyers from the Americas, Europe and Pacific Rim.
Details and complete list of Nominees and Judges available at: IndependentMusicAwards.com
The 15th Independent Music Award Winners will be announced November 12th from Lincoln Center for the Performing Arts in New York City during a free, day long music festival showcasing exceptional IMA talent. Kicking off the event will be a 'town-hall' meeting where fans, bands and industry discuss new ways to keep independent arts alive and prospering.
Previous IMA Winners & Nominees include former major label acts including Jackson Browne, Pete Seeger and Martin Sexton; and cutting-edge rising stars including Flying Lotus, Amanda Palmer, Killer Mike, Lacuna Coil, Amy Lee, Passenger, Team Me, Radio Radio, RuPaul, And You Shall Know Us By The Trail of Dead…, Meghan Trainor, Lionel Loueke, Girl In A Coma, Apples in Stereo, Pokey LaFarge, Valerie June and many, many more.