Seven Eleven was founded in Amsterdam in 1987 by former bandmembers of the Savannah Fun Brigade. The first Seven Eleven recordings 'Get the funk outta here' and 'Funk Instruction' were released on cd in 1989.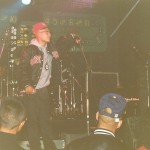 In 1990 the band teamed up with Dope Posse, a hiphop crew from the southern part of The Netherlands, and merged rappers and a funkband live on stage. A few years later the group refined their funk formula with a horn section.
After winning the Camelpop award in 1993 Seven Eleven recorded their debut-album 'The Come Out' in Studio Le Roy in Amsterdam with New York guitarist and producer Menace (Madonna, Bill Laswell, P-Funk). Menace also joined Seven Eleven on stage. 'The Come Out' was released in 1996 and received outstanding acclaims in the media but no major record-label was interested in signing the band.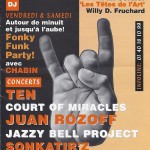 In 1999 Seven Eleven played at the Uncut Funk Festival in Paris and at the first Funk to the Max party in the Melkweg in Amsterdam. In that year the band started their own record company. The single 'Unfunky B.I.T.C.H. / Say P-Funk' (1999) was the first release of Seven Eleven Records. 'Get 'm down!' (2000) was the first album-release on the label.
Throughout the years the band's energetic live reputation grew rapidly and soon they appeared on stages and festivals in Germany, Belgium, France, Switzerland, Austria, Spain, Italy and Lithuania. In 2001, 2002 and 2004 Seven Eleven played at the North Sea Jazz Festival.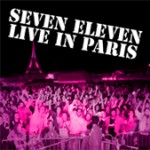 The album 'Hot 'n' funky' (2003), which features rapper Brainpower and JB-trombonist Fred Wesley as special guests, was licensed by Challenge Records and released in Europe and in the USA. A few years later a live recording of Seven Eleven's concert at La Fête de l'Humanité 2004 was released on cd in 2006, titled 'Live in Paris'.
This decade Seven Eleven played and recorded with funk-related artists such as Fred Wesley (James Brown, Parliament), Mudbone Cooper (Parliament, Bootsy's Rubber Band), Dawn Silva (Brides of Funkenstein), Jeanette Washington (Parliament/Funkadelic, Parlet), Mike 'Moon' Rueben (Bernie Worrell and the WOO Warriors) and Louis Johnson (Brothers Johnson).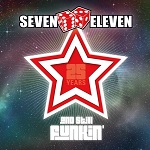 In 2012 Seven Eleven celebrated their 25th anniversary with the anthology '25 years and still funkin'. After a memorable jubilee-concert of the band in October 2012 in Uden (NL), with special guests handieMan, U-Gene and DTF, a jubilee-tour followed with concerts in The Netherlands, Belgium and France.
In 2014 the band released their anniversary-concert on cd titled 'Live in Uden' and recorded – after 27 years – their very first videoclip for a new single: 'Disco wasn't good enough' from the upcoming, and long awaited album 'Back to the Source'. The single was released in December 2014.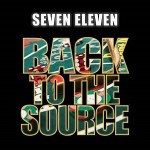 The new studio-album 'Back to the Source' came out in February 2015 after almost 4 years work. The release-party was held at the Melkweg (Milky Way) in Amsterdam.
'Back to the Source' was produced and mixed by London based producers Rob and Sue Manzoli. Rob Manzoli (Right Said Fred, George Clinton) appeared on stage as Seven Eleven's special guest at the Melkweg concert.
Seven Eleven has found a new distribution-partner in Painted Dog Music Distribution.